The other day I posted
about the opportunity we had to see
Sara Bareilles
at my local coffee shop. For posterity's sake I'm posting this pic that
'94.9 The Point'
took of Kristy, Sara and I.
Enjoy.
posted by Tally Wilgis @ Wednesday, July 30, 2008

links to this post


(sarcasm alert)
People who believe God created life are out to lunch.
Don't you know that it was diamonds in a thunderstorm!?!?
posted by Tally Wilgis @ Monday, July 28, 2008

links to this post


Today I had the pleasure of enjoying a private event featuring
Sara Bareilles
. My regular coffee shop,
Bean There Cafe'
, held a contest for the tickets by providing an entry each time a person purchased a latte. It really was unfair to the rest of the consuming public because I drop a few grand a week in that place. The local radio station
94.9 'the Point'
is serving as host to
Sara, Maroon 5 and Counting Crows tonight at the Virginia Beach Amphitheater.
I got word last night at around 9pm that I was selected and got to enjoy the event today.
She sang three songs and took pictures with everyone. I really enjoyed the event and she came across as relaxed and approachable.
Kristy can't believe the variety of music I actually enjoy. For a guy who grew up on gangsta rap I actually dig a lot of chill music. I had a lot of fun... but no, she didn't write me a love song.
Check out the pics:
An intimate setup in the corner of the coffee shop.
They gave us autographed pictures prior to her arrival.
Kristy said "Tally, you're going to see her in a few minutes... you look so goofy doing that!"
I brought my beautiful bride because I care about Sara's career.
I figured it may hurt her credibility if she saw me alone and decided to write me a love song.
Simple but effecient set-up. The crew from The Point, the sound company and her advance team kicked tail. She was able to walk in and begin playing without any hassle. She could focus on being the best Sara possible. I think churches could learn a ton about the importance professionalism adds to an event/environment.
The tragedy of multiple cameras. I'd have a hard time on the red carpet. Sara knew where to look. The Point took pics and they are supposed to be up on this site soon.
Overall I had a great time and I'm thankful to Bean There Cafe for the opportunity. If you live locally be sure to go by there and support your local coffee shop. It rocks!
Me with Amy... the owner of Bean There Cafe.
When we got home I put Sara's photo in a position of honor. Kristy laughed at me and told me it was a little much.
posted by Tally Wilgis @ Friday, July 25, 2008

links to this post


As you may know if you follow my Twitter feed, I had a long weekend. One of my grandmothers passed away. Initially I was asked to say a few words as a grandchild while someone else performed the ceremony. Two O'Clock on the day before the funeral the family asked me to do the whole service which would be at 10 a.m. the next morning. I'm 4 hours away. You do the math.
I knew this would be a challenge but fortunately or unfortunately I've done plenty of funerals to have a grasp of the situation.
When I talk to my friends I have found that a lot of my peers haven't done many funeral services so I thought I'd give you some thoughts I had over the weekend.
In our family's case the service was beautiful and I received a terrific amount of positive feedback.
So if you're wondering what goes into a Pastor's mind or if you're a Pastor who hasn't had to perform a service before, here are a few things I thought about this weekend:
1. Remember your audience-
I always keep in mind that funerals are for the living, not the dead. While every service is in honor of the person's life who is no longer with us, the people you will serve are sitting in mourning. They are the audience and they are each individually looking to you for support.
2. I do memorial services, not funerals-
For me it makes a difference in how I approach that service. A funeral takes on a connotation of finality and focuses on death. I treat the day as a continuation and focus instead on life. Because I hold this view I am able to point greiving people to life and to Jesus instead of death and the grave.
3. Get a book-
When I first started doing funerals I went to Lifeway and picked up a little black book that has samples of services. I use next to none of it because it seems rather archaic, however, it did provide the skeleton for me to use and make my own format.
4. Get to know the deceased-
I ALWAYS take a legal pad and get on the phone with several family members and friends. I simply let them talk. I take every story no matter how silly and I write down details. It's helpful for me as I consider how to lead the service. I never do a generic service. I think that's a disservice.
5. Find a theme-
I believe every life has a theme that speaks of redemption in some way. The theme that came from my grandmother's funeral was "Chance and Certainty". While my grandmother loved games of chance... she equally made certain about things she loved. I was able to take that theme and build a talk as well as eventually lead to the gospel. Chance vs. Certainty. Another example is a funeral I did for a father of a church member. I found that many of the stories were of deep sea fishing. I found a poem about a boat going off into the distance and how that boat wasn't lost... it was just out of sight. It was a beautiful picture of eternity. In that case I also shared the gospel by letting folks know how the bible assures us through Jesus that we too can take that journey. The theme for me always points to Jesus, Eternity and the fact that the day isn't about death but about life.
6. Help the Healing Process-
I make sure every memorial service includes a time of Looking Back, Looking Around and Looking Forward. Usually early on in the service I let the audience know what a memorial service is for and the three main places we will look. This helps them 'follow me' pretty easily even if I've never seen them before. The audience gets the sense of "Okay, this guy is going to help me look back, around and forward." There is a sense that there is purpose in our time together... they are participating in a process... not just waiting for the preacher to finish reading some script.
Looking Back-
Remember the person's life and legacy. I use stories and humor as well as sentimental moments.
Looking Around-
The audience is looking for hope. I acknowledge that every emotion in that moment is valid and that we don't all heal the same way. I verbally instruct everyone to allow friends and family to heal at their own pace and express their greif however they best do that. Some will cry, some will not, some will laugh, some will not. Some will be angry, some will be stoic. As we look around the important thing is that we all help one another along the way. For some people they have dealt with the loss before the service and for others the service is bringing a sense of finality while for others they are still in denial and it will be a week before they break. I usually say "Please do not expect others to grieve as you grieve. As you want to heal the way you heal, give others the freedom to heal at their pace."
Looking Forward-
This is the section where I remind them that where their loved-one is at this moment I can assure them based on God's word that their loved one would want me to tell them how to experience an eternity with God. I share the gospel and give them a picture of heaven while reminding them that there is no more pain, tears or hardship in heaven and they too can ensure that as they look forward they can do so with confidence if they trust Jesus Christ as their way to heaven.
7. Make it Personal-
This goes along with finding a theme but there is nothing more important to me than making certain I don't come across as impersonal. I make sure to ask for pronunciation of names, verify dates and places, etc. I do my best not to come across as someone who had little to no connection. In several of the funerals I've done I have not known the deceased but if you listen and ask questions people usually will tell you the main points of a person's life. You can help the family by making sure that you highlight that person. Similar to a sound man at a concert, I feel I've done a great job if no one ever remembers my name. If they can remember their loved one, learn to heal and look forward to Jesus... the day is a win.
8. Learn Protocol-
Especially if you're new at this. Learn things like where to stand and what is expected of you. There are several ways. First, read that book! Second, talk a LOT with the funeral director if you're at a funeral home. They do these things like clockwork. Even if you have no funeral on your plate right now I suggest anyone who is ordained to go and talk with their local funeral home staff to learn protocol. There are traditions you want to keep and basics you need to know. Like:
1. Is there an internment?
2. If so, am I driving or will I ride with someone?
3. Will I walk ahead of the casket?
4. At the graveside, where is the head of the casket?
These are all things that you need to know. Most funeral homes have amazing service for the Pastor if you just introduce yourself and ask questions.
9. Make yourself Available-
People aren't usually ready to talk to the Pastor at the service. They should however know how to get ahold of you. At the close of every service I let the family and friends know that I am available to help them walk through this process should they need me. Usually the Pastors name and contact info can be published in the program so I usually make reference to that or mention that the family will be able to get in touch with me should I be needed. You have to know that people are hurting and this may be one of the most sensitive times you have with people. Don't miss the opportunity to let them see that you love them.
10. Expect Nothing in Return-
Memorial services are times when as Pastors we can genuinely provide Christian love and hope to people who need it with no expectation of personal gain. Some funeral homes will build in an honorarium for your services. This is normal and typically is a way for the family to thank you for providing healing to them at this time of need. But unfortunately there is an ugly underbelly in the ministry that makes me want to punch Pastors in the throat. I think it's pretty low to charge ridiculous fees for doing funerals. I had a mentor tell me one time. "Tally, when you get ordained there is basically two things you will be able to do for people that most others cannot: Marry 'em and Bury 'em." Don't use those times as a time for personal gain.
Most of the time I have been given a small gift from the family but I have been embarrassed to hear how some Pastors charge a week's wages for about 4 hours of their time. If you care about the people Jesus called you to reach at all, you should look at these times as opportunities to simply serve in a manner consistent with Jesus washing feet.
Ultimately, if you are able to have tact and you get to know the family, then you will be able to really make a difference in a LOT of lives every time you help people in the grieving process. Treat it as an honor and opportunity. Treat your calling with respect and the lives of those who look to you with respect. Be a professional with how you conduct yourself and you will find reward and honor in helping people in these times.
If you are a Pastor who wants more information on anything I've said, please let me know, I'll be glad to help.
posted by Tally Wilgis @ Thursday, July 24, 2008

links to this post


Tonight our family did the dance about what we were going to eat for dinner.
The typical "What do you want?" "I dunno, what do YOU want?"
Then Kristy asked Caleb "Do you want pizza?"
Cman said "
Yeah! Pizza!"
Kristy then said "Okay, I'll go put it in the oven." Caleb wanted none of it. He said
"No mommy, Pizza guy give it to us."
We insisted that pizza was already here and we just had to cook it. Caleb demanded that he only wanted to eat pizza from the pizza guy.
I said "No Caleb. YOU are going to be the Pizza guy tonight!"
Curious he gave me a shot.
The look on his face
was a cross between "What are you talking about?" and "This better be good."
I said "Caleb,
you need a hat
. Pizza guys have hats right?" He said "Yeah."
"Now you need a pizza."
So we hooked our almost-3yr old up with a hat and a pizza and
he BECAME "Pizza Guy".
Check it:
I smell the pizza now... I'm off to eat!
posted by Tally Wilgis @ Thursday, July 17, 2008

links to this post


Ben Arment has an amazing post about following your dreams.
You must go read it
and check out his accompanying picture. The picture alone will
smack you in the face
while m
aking you laugh
at the same time.
Go read that and come back... I'll wait.
Okay, So
Ben's thought lead me back
to something I've wrestled with for most of my life. I guess I call it the
"Man Behind the Curtain Syndrome"
.
I've always been
fairly confident
in who I am and who
God has created me to be
. I'm an
extrovert
and a
thinker
. For the most part I've succeeded much more than I've failed.
I'v
e been very blessed
to overcome many snares that have trapped my peers. With all of those things going for me however I've always wrestled with the
"Man Behind the Curtain Syndrome".

I get the name from the movie the Wizard of Oz.
You remember the scene I'm sure.
(SIDE NOTE: I have met Americans who haven't seen this movie! I figured it's such a classic that it was on the DMV tests by now.) Just in case you haven't seen the movie or want a refresher...
check it out below:
See,
I believe we all battle to some degree
with the "Man Behind the Curtain Syndrome". We go through lives
unaware
of how that "next level" looks. (By the way I usually want to puke when I read about a book teaching me how to get to the "next level" of anything. Most of the time the product doesn't match the promotion.) So
because we can't "see"
that next level advancement
always seems pretty illusive.
Let me give you a few examples:
- One day in your life you were a 4-5 year old looking at an imposing building and mom was going to drop you off for the first time. Most of us cried. (I did).
- A little later you transitioned from grade to grade and each teacher tried to discipline you by saying "next year Mrs. ____ will not tolerate that behavior."
- You moved from Elementary to Middle School and you had fears of being trampled in the halls or getting lost or not having all of your classes with the same 25 kids.
- You met a girl/guy and for the first time hormones got involved. There was an awkwardness about checking boxes on slips of paper and holding hands in the halls.
- On and on it goes to high school, college, a new job, etc.
In each advancement or change of stage in life you were faced with having to
finally step "behind the curtain"
of the unknown to see how "it really operates".
You know the truth?
I don't think I've ever walked into a room where (once I surveyed the environment) I felt out of place or insufficient.
The greatest fear comes BEFORE you get to see the man behind the curtain.
Scripture is FULL of this illustration. In fact we serve a God who
literally ripped the curtain
to show His people that he is a God who invites us to be in relationship with Him.
As you sit there today what "curtain" holds you back?
What dream, vision, project scares the life out of you because all you can see is the imposing figure but not behind the curtain?
What I've found is that the people we most admire are not much different from me but as Ben mentions, they usually have
busted their tail and risked their neck to do something great.
I remember Dr. Falwell telling the students at LU many times that for
every success a man has in life he has 7 failures
you usually don't hear about. He also said that
most men don't write about those stories.
As a consequence
so many people are disillusioned
about greatness. We think that person must have some
special 'sauce'
that I don't have or they must have billions of dollars in the bank. Most of the time you will find
they are just like you in many ways.
No matter where you are in life I encourage you to
take time and remind yourself
that you are a child of the Creator King. He alone can place you in the room, the meeting, the town, the circumstance that will allow you to hit your sweet spot. If you work to
know Him and know how he's wired
you you are most of the way to achieving great things.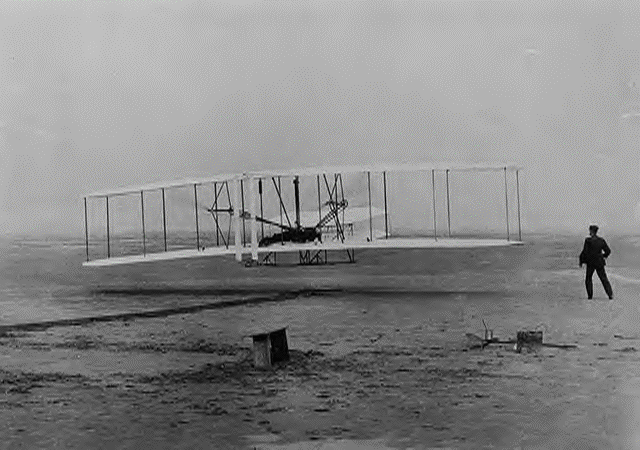 So go ahead, chase that dream and try not to laugh out loud when you finally see what's behind the curtain. :)


posted by Tally Wilgis @ Thursday, July 17, 2008

links to this post


Note: The following post is long but I have included pictures for the reading impaired.

---------

So I've never made it a secret that I'm a big fan of civic involvement.
In fact
I'm a fan
of civic involvement at all levels. I believe (collectively) Christians should be actively engaged in every aspect of society. In addition to the full body being engaged in the full measure of civic involvement however, I believe that
each individual Christian
should also be engaged in the matters that concern those whom we are attempting to reach.
Stories sometimes explain
where propositions get stuck so let me share what went through my mind at the grocery store the other day.
The other day my wife texted me and asked me to pick up a few things on my way home. I stopped by my neighborhood grocery store and began walking the isles.
I needed a few basic items like milk, cereal and trash bags.
For the most part I've been blessed financially to where
I hadn't paid much attention
to the rising costs of products
until I realized how expensive milk has gotten.
Then as I investigated the amount of cereal I could buy for $3.00 as compared to some older (larger) boxes I used to buy a few months ago, I noticed that the cereal was even much more.
Do you know what it takes for me to offset the rising costs?
Well, I can cut back on eating out or coffee or even some money set aside for fun. But I got to thinking.
What about the family living near the poverty line. Not the mom or dad on drugs. Just the average family that clips coupons and saves every penny. Maybe they had little opportunity for education or possibly they are recovering from major medical expenses. I personally know of several families in this position. How do
they
handle the rising cost of basics like food and gasoline, etc.?
So what does the price of milk have to do with our individual civic involvement? Is it a Republican or Democrat issue? Is it a "political" issue?
I would say it's a spiritual issue.
It's also a very practical issue for the local church. Most of the time Christians are quite content to ignore the concepts and workings of the illusive "government" because they simply don't know how it all works so we turn our nose up and say that "We're all about the gospel."
At the same time however, we embrace that the people of Jesus should do
all we can
to help people who are less fortunate. Have we ever stopped to consider that maybe the people of God could at least remain civilly engaged enough to ensure that our governmental structure and systems end up helping the least of these?
I am in no way advocating which party or a third party will do the best... what I am saying however is I think we've thrown the baby out with the bath water.
If enough Christian
leaders understood
how the governmental budget works
and where money is appropriated. If enough Christian leaders said that it was important to have a
balanced budget
and a
strong dollar
because those things directly impact the 'least of these',
I'd bet the government would look less like an adversary and more like an av
enue.

If enough Christians pressed our government to contribute 1% of our GDP to stopping the spread of AIDS in Africa I'd say that'd be a great testimony for our missionaries to share overseas.
I'd think it'd make for an amazing starting point to tell an African family
"In my country Christians fought the spread of HIV/AIDS in your country because they love you and they want you to be alive so they can tell you about their Savior."
Currently
America contributes only about 0.16 percent of its GDP to
official development assistance (ODA) for poor countries. [source]
There are a series of chain-reactions that end up hurting the same people whom we want to impact with the gospel.
If individual Christians were educated on what the issues were and how to go about having their voice heard (which is free) I bet we could truly again be a voice of influence for the weak, the sick, the broken and the hurting.
Even in terms of stewardship we can consider the collective cost to the church.
Tithes go down, benevolence needs go up, missions dollars are fewer, etc. It just makes very practical sense to have Christians civilly involved in the process as a part of their lives. I think for a lot of Pastors its difficult to show their people how this is spiritually connected because so few Pastors today even have a basic understanding of the governmental process and the consequences. I know I know...
"Jesus wasn't involved in government."
While I disagree I can still concede that point while keeping in mind the fact that
Jesus was not in America
either.
The point is to find principles and ask how they apply.
Paul told us to take EVERY thought captive to the cause of Christ. For me in America since I have freedom of speech and a vote...
I believe my action or inaction there (if it affects millions of poor and it costs me nothing) are up for a spiritual discussion with God.
I'm either using those freedoms to benefit others by considering how policies affect the least of these OR I am to be held negligent because I abstained from the process completely and remained rather ignorant.
We shouldn't ignore civic affairs and wait for the poor to call our offices or ask if we have food for them.
We should encourage our people to stay aware (no matter their party affiliation) and engage every aspect of society on behalf of the 'least of these'.
The locust of Christian thinking seems to have completely separated into two camps.
Either the camp that "preaches the gospel" or the camp who "practices the gospel".
I think there is a place where we can come to that keeps preaching the gospel central while
using every means available
to bless the least of these. I believe there is a place in the Christian mind and heart to both appreciate the salvation and respond to that salvation
in EVERY part of our daily life.
Civic involvement isn't dirty and governmental structure is amoral.
How those things are influenced by the voice of God's children will determine what type of communities God's children bring about them.
I'd prefer to see God's children loving the poor on the front end (civic involvement) as well as the back end (church benevolence).
Nothing comes before the gospel but this is certainly an issue we should consider if we have been blessed to receive the gospel.
If not, I'm not sure why we'd pray for God's will to be done on earth as it is in Heaven.
One last illustration for thought:
(Above: % of people below the poverty line)
(Below: % of Evangelicals in a given area)
The most amount of poor in our nation are surrounded by the most amount of Evangelicals. Does that seem right? It doesn't sit well with me. I hope we can all work to change that.
posted by Tally Wilgis @ Wednesday, July 16, 2008

links to this post


I'm re-reading "Mere Christianity" for about the 6th time.
A guy in our small group asked if I'd be willing to walk through it with him during our regular 6 a.m. Wednesday study and prayer times.
I absolutely love this book so I jumped at the opportunity.
I'm re-reading the preface where Lewis basically gives the reader all of his reasons for not going other places with the book. He then comes to the idea that
someone suggested that it's possible to be a Christian without believing one or many of the key tenants
about which virtually every Christian denomination agrees.
I absolutely love Lewis' thoughts
on the idea that someone could be a Christian without believing some of the basics:
"Now this objection is in one sense very right, very charitable, very spiritual, very sensitive.
It has every available quality except that of being useful."



He's the man!

I recommend every thinking Christian to have read this book and even re-read it on a regular basis. It's a good primer to keep a person focused on some of the key doctrines of our faith.

posted by Tally Wilgis @ Monday, July 14, 2008

links to this post


Yesterday as I was posting pictures of Caleb's fun at the YMCA pool and water park I had to sort through the 30 or so pictures my wife took of us playing. Looking through those pictures I saw things about myself I really didn't want to or expect to see. I saw that my gut has gotten to a place I've never seen before. Instead of the trim and somewhat muscular abs I remember from college, it looked like my gut was full of pudding. I saw that my farmer's tan looks gross and I saw that I need a haircut.
You'd think that being me I may know a few of these things. Nope. When I look down at my arms I see something that resembles a tan. When I look at my growing gut in the mirror I am standing so I don't see what my wife sees when I'm sitting on the sofa eating an ice cream bar. About my hair... yeah... I knew it was time for a cut.
What's the principle? Sometimes you need to see things from a new perspective. A different angle. Fresh eyes.
In ministry its always been good to listen to my messages and watch video of myself. It's equally as valuable to have friends sit in on services and offer feedback. Don't be afraid of getting feedback. After all, proof is in the pudding (belly).
By the way: This morning I hit the gym and ran for a half-hour. It was just the beginning.
posted by Tally Wilgis @ Monday, July 14, 2008

links to this post


This afternoon we decided to hit up the local Y and enjoy some H2O fun. Cman had a blast.
(For my feedreader friends, this post contains pics)

posted by Tally Wilgis @ Sunday, July 13, 2008

links to this post


Philippians 2 is one of my favorite passages of scripture.
Not because it promises me
my best life now
or that it outlines a
prayer to expand my territory
or even that
I am a friend of God
... it's a great passage for me because it is a challenging passage that keeps me humble.
Read it straight through. Then below I wrote a few of my thoughts.
Philippians 2:5-11
5Your attitude should be the same as that of Christ Jesus:
6Who, being in very nature God,
did not consider equality with God something to be grasped,
7but made himself nothing,
taking the very nature of a servant,
being made in human likeness.
8And being found in appearance as a man,
he humbled himself
and became obedient to death—
even death on a cross!
9Therefore God exalted him to the highest place
and gave him the name that is above every name,
10that at the name of Jesus every knee should bow,
in heaven and on earth and under the earth,
11and every tongue confess that Jesus Christ is Lord,
to the glory of God the Father.
Philippians 2:5-11
5Your attitude should be the same as that of Christ Jesus:

My attitude is usually a lot less Christ-like than I'd admit.

6Who, being in very nature God,
did not consider equality with God something to be grasped,

The funny thing is that we're nothing close to God but we (in our selfish actions) all want to be our own god. Jesus had the throne but was willing to let go. What's crazy is to think what he let it go for... you and me. So stinkin' humbling.

7but made himself nothing,
taking the very nature of a servant,
being made in human likeness.

Again, our attitude is to make much of ourselves, not less. He took on the nature of a servant and human likeness... I'm challenged by this often. What "nature" am I willing to take on?

8And being found in appearance as a man,
he humbled himself
and became obedient to death—
even death on a cross!

I often come back to this section to remember the amount of humility Jesus displayed. He not only reduced himself to human form but a servant in human form... not only a servant but he allowed himself in that male form to die. He didn't just die... he died the worst way at the time... on the cross. Jesus displayed an amazing amount of humility in order to show us that our ambitions to be our own God are so petty.

9Therefore God exalted him to the highest place
and gave him the name that is above every name,

Therefore (what's it there for?) BECAUSE of Jesus' humility and going to the cross God the father exalted him. This is a continual theme in scripture. God elevates those willing to be lower. Scripture also consistently shows that God breaks down the proud. We're told not to think more highly of ourselves than we should. We should remember to reduce ourselves and increase Him in our lives and the eyes of others.

10that at the name of Jesus every knee should bow,
in heaven and on earth and under the earth,
11and every tongue confess that Jesus Christ is Lord,
to the glory of God the Father.
AMEN!

How is scripture hitting you these days? Do you have a passage that humbles you before God?
posted by Tally Wilgis @ Thursday, July 10, 2008

links to this post


When I was about 13 years old our church deacons and male leaders had a
'mens retreat'
where they invited a few of us teens (who were showing signs of leadership) to take part in their annual tradition. The meeting was billed as a time of
renewal and prayer
as well as some good old fashioned horse shoes and softball.
During one afternoon that weekend I remember a 30 minute debate about why our church of 30 people
didn't have a cross
on the top of the building.
The opinions went-a-flyin'
and discussions were had about lightning strikes, old crosses, metal crosses, wooden crosses, the expense of installing a cross and so forth.
I'm not kidding when I say I observed that debate for over half an hour.
The next agenda item raised was a church in the county (10-15 miles away) that was predominantly African American who offered us a building exchange.
You see, our church building was located in the heart of Baltimore and therefore located in a heavily African American community. This other congregation had the exact opposite experience being that they were located in a primarily Caucasian part of town. It was stated that this church would offer to trade buildings and reimburse our congregation for any perceived loss of value to ensure it was an even dollar-for-dollar swap. A very generous and very Kingdom-minded idea.
Do you know how long that conversation lasted?
About 2 minutes.
At the heart of it (although not specifically verbalized) was
racism and perceived power.
The idea that as deacons God had given this particular slab of brick and mortar to these men and the history associated with this concrete was too much to "trade". As a consequence of this attitude neither congregation was poised to make the most impact. Two minutes after it was raised, the question was dead.
On to horse shoes (in Jesus name).
One present reality that the American Church will have to navigate is the
divide between those congregations who own the facilities but aren't reaching people and those congregations who are reaching people but have no facilities.
The sad reality is many of our once-thriving church buildings are now sitting nearly vacant all week. Even on Sundays many Pastors have to figure out just when to turn the heat or A/C on to ensure the least amount of an energy bill for that 2 hour window each Sunday morning.
In America for now this 'elephant in the room' is being ignored. In the not to distant future however we are going to be faced with an unusually high number of buildings no longer being used for Christian worship.
All we need to do is look over to Europe to see what can become of these structures if we ignore this trend for too long.
Some denominations own all of the buildings
within the congregation and consequently will have to deal with this problem at 'headquarters' but in many Evangelical denominations (including my own) the decision making power is based
at the congregational level.
So what can you do Mr. Deacon?
In church governmental structures that are based on congregationalism there is a high degree of influence left to the average man or woman who is able to cast a vote regarding the
future use of present resources.
I want to encourage churches that are declining in membership to consider a
5-10 year transition to leave a legacy
by building a bridge to younger churches interested in using that space.
Will this appeal to every younger congregation? No.
Some younger congregations run as far as they can from old buildings but my experience shows me that
plenty of younger congregations would love to utilize historic architecture.
I've even consulted with a few traditional church Pastors recently who have
all but begged
for me to help them find young churches to
utilize their space
. I think those guys get it.
Mr. Deacon,
please consider stewardship
of what God has placed in your congregation's hands. Please consider
leading your church
to finding a young congregation to bless with use and even ownership of your facilities.
My wife recently renewed my driver's license. When she did so I noticed a heart pictured on the top corner. I asked her what she did and she said
"I registered you for organ donation, you won't need it. It can bless someone else." She's right.
It was tough to think that someone else could be using MY organs but you know... she's right. Why not offer life to someone else?
So consider your church facilities and resources.
Why not give life to someone else?
Why not allow the great heritage of your church to continue through your generosity to another generation?
We worship the God of "I AM" so lets utilize all we have to make much of all that He is.
I'll let you in on something you may not know.
Most young church leaders love Jesus, love His church and at the end of the day have more in common with you than you may realize.
The building is just brick and mortar but the life change and message of the gospel is eternal.
Also Mr. Deacon, we apologize. In our youthful zeal to take on the world we so often have ignored those who have gone before. In our thirst to answer God's call today, we've ignored the great things He's done in the past.
It is my belief that we can honor the past and work toward a preferred future. With humility I pray
many congregations can come to the table and make great use of all God has given the church family at large.

Related:
Do any of my readers know of any traditional churches working with younger congregations to make this type of impact? I'd love to see some links. In our area there was an amazing attempt made at this very sort of thing. I believe they are still working on it but here is a great example of a
Kingdom-minded church trying to leave a legacy.
posted by Tally Wilgis @ Wednesday, July 09, 2008

links to this post


I listened to a lot of hip-hop, R&B and Rap as a teen.
LL Cool J was prevalent at the time.
He had a ton of hits but one song he's most noted for is called "Mama Said Knock You Out".
The video (embedded below) shows a boxer
stepping into the ring to take on the competition.
LL basically came on to the scene in this particular album saying that he was going to take care of business.
LL had
already been widely successful
in the music industry prior to this record so the opening line of his song was a proclamation that
he didn't consider what he was doing to be a "comeback".
He wanted everyone to have a realistic view of his entire career and put it into perspective.
Recently I heard about news that
Louie Giglio and Chris Tomlin are going to "plant a church" in Atlanta.
I have to be honest. At first I was disappointed but not for reasons you may think.
Like most of you, my Christian experience has been
forever altered
by both of these gentleman and their work. I own a decent amount of what they've put out and I've heard them both live on several occasions.
I love who they are in the Kingdom and what they continue to do
even right now on the Passion Tour. I'm not disappointed for them and what they will be doing.
I'm disappointed at all of the people who will misperceive what they will be doing.

Initially (probably like you) I thought
"Why Atlanta? Atlanta already has buckets of mega-churches."
Let me get something straight up front:
It doesn't matter one bit what I think about "Why Atlanta?"
It's none of my business. It's none of yours either.
We should celebrate the potential for multiple thousands to come to Christ in Atlanta.
In fact we should beg God for that same saturation in every part of our globe.
It is true that Atlanta is a hotbed
for evangelical mega-churches
but Atlanta is also a very large metropolis
and
at the end of the day Atlanta's un-churched population will

still be larger

than the population of most ever city in the nation.
So let me help you think about "Why Atlanta?" from a practical standpoint. It's pretty simple. Louie and his family are based there. Sixsteps Records is there and
Louie has been a part of tilling that soil for years.
He's got as much right to plant there as anyone.
That's his town.
I'm sure he loves that city.
As for Chris,
he's also got every right to go back
to a place that means a ton to him
and serve with people he loves.
Let's not forget that he's spent the last several years in Austin as a part of a great church plant out there. The blog world isn't a place for Christians to question other's motives.
These are both stand-up dudes who want to see their generation reached for the gospel.
Louie has meant a great deal to Chris and if Louie wants him, I'm sure Chris is honored to support a mentor and friend in his life. So the "Why Atlanta?" question for me is mute.
As I said, the main things that concern me have to do with how future church planters may perceive this situation.
I spoke recently with a church-blog-rock-star [who I haven't asked to post his name so I wont]...
In part we talked about some of the
major players
in Christianity that
guys try to copy.
The fact is that
most of those names did not truly "plant" in the way that 99% of church planters 'plant'.
There is always a story behind the story.
VERY RARELY will you find the
Elevation Church
story of 4,000 people in under 2 years. Those are beyond the scope of comprehension.
Those are undeniable God-ordained movings of the spirit that encapsulate an area.
As my friend and I discussed however,
most people don't know the stories
behind the stories of some of the major "church plants".
Several of them were actually large church-splits.
Several were situations where hundreds of people searched for and found the now well-known Senior Pastor so
the base was well on its way.
Planters should NOT look to those churches in the same category as a "church plant".
There is a HUGE difference between planting and watering seed with transplanting a tree.
In the big picture there is absolutely NOTHING WRONG with transplanting a tree as
that tree will usually plant other seedlings in the future.
I just want to save a lot of guys about 3-5 years of heartache as they play a comparison game that
1. Isn't what God wants you to do. and 2. Is unrealistic by any stretch of the imagination.
So back to LL Cool J. He said "Don't Call it a come back, I've been here for years."
I'm just asking the blog world
as this church undoubtedly takes off in amazing ways... please...
"Don't call it a church plant. It's been there for years."
As I said earlier... this takes NOTHING away from Louie and Chris and their ministry.
They have spent YEARS and YEARS pouring themselves out in that city and cities around the world.
Louie's church plant is at least a dozen years old in terms of his tilling the soil. Many of the initial folks who will gather together in Atlanta will be people who come for the amazing communicator and lead worship Pastor INITIALLY.
But I suspect the point of what they will do will not be simply a "church plant" for Atlanta.
I have a suspicion
they will help mobilize a lot of Christians
to continue reaching thousands more for the name of Christ.
I've read people saying that
Atlanta doesn't "need" another
mega church.
Says who?
If there are
a few million people
who still don't have the gospel in and around Atlanta I'd say it needs a few hundred "mega-churches".
Just whatever you do church planter...
Do not describe what Louie, Chris and others do in Atlanta as a church plant in the same way.
Realize what they are doing is a move of God that Louie and Chris have been investing in for over a dozen years.
Go invest for a dozen in your town and beg God to bring that move to you.
posted by Tally Wilgis @ Tuesday, July 08, 2008

links to this post


I just turned 30 on June 5th and we planted Focal Point right before I turned 26.
posted by Tally Wilgis @ Sunday, July 06, 2008

links to this post


Tribute
posted by Tally Wilgis @ Friday, July 04, 2008

links to this post


Found from:
Mosaic Christian Church - Baltimore
posted by Tally Wilgis @ Thursday, July 03, 2008

links to this post


Over the years
I've noticed a trend among people who I consider wise.
This trend is unsettling when you're dealing with them initially but in the rear-view mirror it is an attribute I've come to respect.
Here it is:
Wise people don't tell you what to do.
When we went to launch the church
I took time to talk with some wise people whom I respect.
I asked them to look me over and ask any questions they wanted to ask. At the end of the day I wanted to know
if they thought it was wise
for me to plant the church. Each and every one of them spent several hours with me.
They poked and prodded
and asked various questions. They were different men. One was a church planter, another a pastor of a church plant of 10 years and yet another was a very successful Christian business man.
While they were in different stages and made different wages, they are all wise.
At the end of the day all of these men told me that as far as they were concerned they saw no red flags.
What they didn't say however is what makes them truly wise.
None of them said
: "Yes, go plant."
None of them said
"Here is exactly what YOU should do."
As of late I've had several job offers come my way.
In praying for direction I have a sense that I should take this time and remain open to what God may be trying to do.
The reality is that I may not even have God's situation in front of me today. So I'm taking time to process everything.
In discussing these opportunities,
I have found that I have surrounded myself with some pretty wise friends.
They give me the answers to the questions I ask and although
I know they have opinions
of how they would handle things
I have not had one friend TELL ME what to do.
Answer my questions? Yes. Try to live their life vicariously through me? No.

They are secure

and they understand the value of their

role as wise counsel.
Once again I am reminded that
wisdom that comes from God
allows men and women to get out of the way
and let the Holy Spirit speak.
Wise people provide the guard rails of their knowledge, experience and wisdom but
they refuse to meddle in the decisions left to a man and God.


I like wise people.
If you're one of the wise people who have been a part of my conversations recently...
thanks. I've needed you.
posted by Tally Wilgis @ Wednesday, July 02, 2008

links to this post


Almost exactly a year ago I told you about
some 'loans' I was making through an organization called "KIVA".
If you are unfamiliar, I urge you to follow the link and check out the details.
Here is the email I received today:
Dear Tally Wilgis,
We are very pleased to notify you that your loan to JULIA DIAZ LOP has
been fully repaid in the amount of $550.00. The payment was collected
and deposited by Alternativa Solidaria Chiapas (AlSol).
http://www.kiva.org/app.php?page=businesses&action=about&id=12354
The funds from this repayment will be deposited in your Kiva account as
"Available Kiva Credit" in the next 2 to 3 days. At that time, you can
re-lend these funds to a new entrepreneur, withdraw them into a PayPal
account or you can donate them to Kiva's operational expenses. For
further instructions regarding any of these processes, please visit our
help center:
http://www.kiva.org/about/help
.
Or, to view your Kiva loan portfolio go to:
https://www.kiva.org/app.php?page=account
.
Best wishes,
- The Kiva Team
I'm going to re-invest into Kiva.
I absolutely love the program and what it does for people who have much less than I do. Additionally because it's a no-interest loan, the same donated dollar can be
used by multiple people
. The fact that I'm notified each month is great because its
one more reminder of the blessings I have
and the responsibility that comes with that blessing. Each month when I get an update it turns into a time
I thank God I have the opportunity
to partner with others to help the least of these.
I had an interesting discussion with a guy yesterday whom I had just met.
He overheard me talking about my faith
with a friend and he decided he wanted to
interject his opinion
. We ended up talking about
his view that capitalism is inherently evil
and how socialism is his dream scenario. This was after we discussed salvation and his rejection of the term 'evil' but I digress.
During that conversation
he admitted that he was a relativist
. **By the way our conversation was never mean spirited.** It was intellectual exercise. Anyway, in our discussion he made a few statements that I challenged.
He said: "Shoot, I could live in a home with
sticks and mud
for all I care." and later he said "
I hate capitalism
. It is the cause of
so many ills
in foreign countries."
On both points I called him out. I said "
You're full of it.
You just bought your lunch at a decent American resturant
with a piece of plastic
. You can't tell me that you despise the system all that much." And I said "By the way,
if you care so much
about child-labor laws let me ask you...
where does the tag on your shirt say it was made
?"
He laughed and admitted that his arguments didn't make much sense.
Here's the deal folks. What percentage of church-goers does the world look at and say "You're full of it."?
If you think
your finances
are God's, what are you doing with them?
If you think we should help the least of these... how are you doing that?
I encourage you to get involved loving and serving humanity while sharing Christ on a regular basis.
Don't just talk a good game... live it out.
Give and live beyond yourself. It's healthy and it keeps your integrity in tact when someone challenges you to see if you're changed by the spirit of God.
posted by Tally Wilgis @ Tuesday, July 01, 2008

links to this post