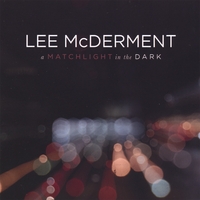 As I look at the past 4 years as a Lead Pastor I can confidently say that
out of every position
within the church I have had the greatest problem working with "Worship Leaders". If you're not in church you should know that the
personality types and giftedness
it takes to be a Lead Pastor and the personality types and giftedness often found in musicians
rarely mesh.
In my past I've had a few reoccurring problems with musicians. While I'm
sure a few thousand dollars in counseling visits may show me that I can work on some things here... these are a few of the most common frustrations I have in some "worship" pastors.
1. Using the church service to live out their dream of being a rock star.
2. Having a "It's not my job" attitude.
3. Providing results on little apart from a half hour on Sunday morning.
4. Having emotional whiplash normally associated with bi-polar disorder.
So that you know I'm not predisposed to forever having problems with musicians,
I do have two great friends in my life presently
who at some point were
music pastors.
Additionally we've had a few people at our church who've done the job well.
As I look forward however to what God has for me next (a major announcement is coming in a few weeks),
I can't help but to wonder if I can clone
Lee McDerment
of
NewSpring Church in Anderson, SC.
Tony Morgan
interviewed Lee yesterday and Lee's answers shed an enormous amount of insight into a man God has used to help Perry Noble get
NewSpring
to where it is today.
If you are a Music Pastor and can identify with Lee's heart on various areas... I want to talk to you. I'm serious. Write me and introduce yourself. I'd love to hear where you resonate with Lee on some of the things he brings up. I'm in the middle of begging God for the right musician/leader to join us as we move forward with the dreams he has birthed in us.
Check out the first of the 2-part interview.
Then go to Today's blog and watch the rest...
give him some link love.
Lee, if you read this just know that I'm humbled by your commitment to Christ and humility as you continue seeking Him.
NewSpring
is blessed and the Christian community at-large is greatful to Perry for encouraging you to share your gifts with the rest of us.
posted by Tally Wilgis @ Thursday, August 28, 2008



0 Comments:
Links to this post: