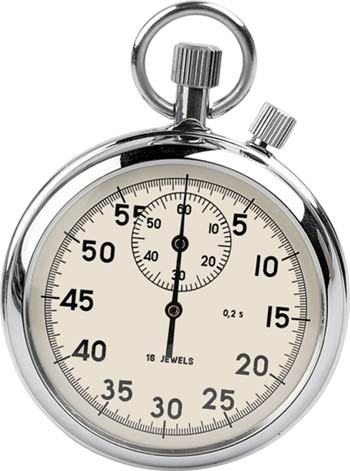 Let me begin by saying that I was
very impressed
by the speakers at
WiBo
.
The vibe was
demonstratively unique
from the opening session to the final goodbye.
I think part of that was that most conferences take you to the church of a 'star' church.
There is naturally a built-in feeling that you're going to learn from one main guy and a few of his friends.
WiBo
was unique in part because the dude who dreamed this up basically gave announcements and little more.
Ben's personality came through in the event itself.
We were all there together.
There was no church building to gawk over and Portable Church provided the gear. Church planters didn't walk around 4 million buildings trying to figure out how to rig their
Handycam
on a broom handle to create a boom crane. My point? We as the church were the recipient of messages from God about God.
Asking people to give their one idea brought us to the heart of the issue for many of these leaders and I LOVED IT.
So I got to thinking. Based on my observations of the speakers from
WiBo
.
If I were given 1 hour in the office of each of these leaders, what would I ask

befo
re I shut up and filled my legal pad?
Darrin Patrick -
Lead pastor of the Journey in St. Louis, MO, and vice president of the Acts 29 Network
I'd ask Darrin to tell me all he can about is spiritual growth.
What books he reads, who/how he studies, etc. I love the depth of understanding that tends to accompany A29 guys. At
WiBo
, Darrin did an excellent job of bringing the high theological heat. I ate it up. I could sit under his teaching every week.
Darrin is also built like a
UFC
fighter so
I'd probably see if we could have our talk at the gym
so I could pray for muscles by osmosis. Somehow I think both the learning and bodybuilding come the same way... lots of exercise.
Perry Noble -
Senior pastor of
NewSpring

Church
in Anderson, SC
Perry is a dude I'd like to talk to about his growth as a Pastor. He's a guy who I have to believe has matured like crazy.
He's seen his life change radically in the last 8 years. From the
birth of a mega-church to a near death experience to the birth of his daughter... he's been through a lot.
I'd love to hear him talk about what its been like maturing. Everyone talks about Perry for his over-the-top style and although he says his SAT scores were low I see a guy who's intellect has to be top-notched to be where he is.
I met him in person for the first time at
WiBo
but every friend I have who has been around Perry says the same thing...
that he's a humble dude who goes out of his way to help encourage Pastors.
John Burke -
Senior pastor of
Gateway Community Church
in Austin, TX,
founder of ELI
, and author of
No Perfect People Allowed

John is one of the guys I knew just a little about but the one I may have the most in common with at the end of the day.
I'd ask John to talk to me about how he has handled leading a church of addicts and executives (although sometimes they are the same people) in the same service.
John strikes me as a genuine dude with a love for humanity. I talked to him briefly and encouraged him for what he's done with ELI. They are the group I used a few weeks ago to run some profile stuff and I loved the knowledge I picked up from the process.
At the end of the conference when I was talking with John he had mentioned that he was getting hungry.
I have no clue if he had some friends waiting or not but I wondered to myself if he was like the pretty girl that didn't get asked out on a date because the guys all figured she was taken.
I hope he had friends waiting at a restaurant because I would have gladly bought him supper.
Ed

Stetzer

-
Director of research for
Lifeway
Christian Resources and a partner in
NewChurches

.com
Ed
Stetzer
is a guy for whom I'd certainly have some questions. Ed gets most of his credit for the work he does with
Lifeway
Research but
he's also an active Pastor and church planter.
He gets very little ink for what he does in the trenches but I get the sense that he sees all of the numbers as souls.
What I've come to appreciate about Ed is that
he's bringing the facts to the table.
What he is saying isn't mind-blowing to most pastors who have a brain but he is a man who is taking the time to put meat on the bones. Instead of allowing discussions to turn generational or emotional, Ed has done a great job of keeping the discussion factual and speaking some truths that some have a hard time accepting.
I have enjoyed his voice in our convention (

SBC

) and hope more people listen to him.
In light of what happened the other day with Steven Curtis Chapman's family
I thought Ed's talk may be the most lasting
if Pastors would take time to watch it over and over. He helped people see that you can't write away everything with a trite phrase. Doubt is real and doubt leads to seeking answers and Jesus said that if we seek we will find.
His talk was very genuine. It was from the heart of a Pastor, not statistician.
Mark

Dever

-
Senior pastor of Capital Hill Baptist Church in Washington, DC and founder of
9Marks Ministries.
Pastor Mark
Dever
is another guy I'd approach with some theological discussion.
I'd ask him about how he trains and handles his congregation.
Ben sat in with him for a weekender not long ago and it sounded like it was pretty intense. I'm going to read some stuff I got from his table but I'm certain there is a lot I could learn from Dr.
Dever
.
Dever's

talk was closer to that of a college lecture.
It's not surprising in light of the fact that he shared his view that preaching should effectively be done in the form of a monologue. On Twitter during his session I saw several people saying that the couldn't understand him and that he was too smart. I wasn't one of those people.
I loved his logical thought pattern and his series of propositions. It's not personally what I'd do but then again I am not him.
Dever
basically argues that
the local church and how she operates is an effective evangelistic tool if it is filled with true disciples of Jesus.
I'd ask him more about that. I may have new questions after I read the two books I picked up from the Nine-Marks table.
Mark

Batterson

-
Lead pastor of
National Community Church
in Washington, DC, and author of
In a Pit With a Lion on a Snowy Day
and the forthcoming
The Wild Goose Chase
The two main questions I have for Mark
Batterson
are
1.) How can he be so kind while being so brilliant because most people aren't bright and can get agitating. And 2.) How does he attract and motivate so many amazing teammates.
If you don't know about Mark's team at

NCC

, they are all brilliant.
I could not help but notice at the Buzz Conference a few years ago that Mark has assembled a staff with quite possibly the highest average IQ score of any non-profit organization in the country.
After Buzz a few years back Mark was kind enough to allow me to sit in on a staff meeting. He
took time to pray
for us and allow me to participate in the conversation. I would have been honored to have been asked to shut up and sit in the corner :)
Mark busted vintage

Batterson
when he used a few minutes to map out the human brain followed by the solar system only to end up with a moving video of people being baptized.
He combines intellect and emotion better than any speaker I know.
Tim Stevens -
Executive pastor of
Granger Community Church
in Indiana
If I had time with Tim I would likely ask him about being an amazing second-man.
In all of these great churches there is a secret. The #2 guy/gal is usually the brains and brawn of the organization.
Based on my experience with Liberty
University
and Thomas Road I see Tim Stevens as somewhat of an Elmer Townes-type. When Dr. Falwell wanted to start Liberty University he called on Townes to lead it. Townes (and a few others) helped implement and execute the vision God gave to Dr. Falwell for both the university and the church.
I am awed when I see extremely talented people find their sweet spot as a
support to another leader.
I have a tremendous amount of respect and appreciation for people who don't mind knocking it out of the park from behind the scenes.
Because I believe every great leader needs to first be a great follower, I'd truly enjoy soaking up whatever insight Tim Stevens has to say on that subject.
Vince

Antonucci

-
Lead pastor of
Forefront Church
in Virginia Beach, VA
Since he's local, I have already spent time with Vince but I look forward to more.
We started a few years ago without a team and without money. I didn't know Vince from anyone but he was kind enough to sit down with me and help me think through some things. Vince also tries to network - as much as he's able - with other pastors in the area. I regret that we all haven't done a better job locally of doing this effectively but it's not because he and Forefront haven't tried.
I'm actually processing some pretty big decisions right now so the questions I have for Vince will probably be a lot less theoretical and more 'now'.
Hopefully we'll set something up soon. I went to Forefront this week and was blown away with how great of a job they are doing to reach their audience. Vine is an amazing communicator and from my experience always been a great guy to talk with personally.
So there you have it... some of the things I'd ask if I had an hour with each of these guys.
What would YOU ask?
posted by Tally Wilgis @ Sunday, May 25, 2008



0 Comments:
Links to this post: