I often find it hilarious when someone in ministry decides its their responsibility to bash another leader's calling.
Usually it's a leader who is small in vision and large in pride.
God couldn't possibly be using different people with different talents and experiences to share his solitary Truth.
Do I have opinions about what can and should work in one place or another?
Yes.
Has the God of the universe commanded me to tear down what another person says the Holy Spirit told them to do?
Not a chance.


I also find it hilarious that we judge on a scale unknown to God.
We basically throw people in the fire and judge them in the first year or two. We speak about them. We tell them negative things. We ask them to consider quitting or moving on to other areas of life where they can be 'successful'.
It is almost laugh-out-loud funny to me because I wonder how many people in scripture would have been advised to quit in less time than it takes to pay off a used car.
So that whole Noah thing... yeah...
what a dope
. He should have quit building that stupid "boat". That John the Baptist dude... c'mon...
his career wasn't exactly going anywhere
. I wouldn't have wanted that dude to
bring his smell into my living room
. Gideon... would he even have been invited to
the 'cool blogger' table
?
Sometimes the truth is that we hit it out of the park.
We get up before God's people and proclaim his name. The Holy Spirit sweeps the room. People come to know Christ. People repent and are baptized.
Leaders weep for the lost.

Brokenness.


And then there are other times.
The times we scoff or offer trite phrases of condolence instead of inspiring proclamation of scripture. We tear people down. We refuse to see the good and the hope.
We're

all

guilty of it.
It may look different in your case but I
'
m positive you know what I mean.
At the end of the day
what separates us in those times
we feel as though we just hit a game winning home-run from the days when we are less than biblical?
Pride.
When we are feeling that feeling when our heartbeat seems to beat at
the same rhythm of God's heartbeat
it is most often the time when we've
abandoned the manufactured facade
of our religion and humbled ourselves long enough to allow God to move in and take over.
My encouragement?
Get with God and then get out of the way.
Don't manufacture anything.
Don't push the next thing through. Don't Force It. Relax. In this drama how about you play you and
let God play the role of God.
Easy huh? No it's tough.
Don't play God
and "prophetically" tell someone what God is doing
if you haven't honestly gone to God
on that person's behalf. Quit accepting
your knee jerk reaction
as the equivalent of the
Holy Spirit.
Just get with God and get out of the way.
When we force it we tend to take on far too much of the Holy Spirit's role. I don't know about you but its never healthy if the world expects me to play the part of God. In reaching the lost be intentional and be incarnational but also remember that we're inconsequential at the end of the day. You may water, you may sow or you may reap. At the end of the day
the Holy Spirit gets the credit
and you get to
f
all on your face weeping
that you had anything at all to do with any of it because none of us deserve it.

Let's collectively take a deep breath.
Go ahead. Do it. Good. Now doesn't that feel better?
Don't force it today.


Where have you been trying to 'force' it?

Repent.

Move forward in grace

and each time you want to run things just stop and say "Father, how can I act in this moment that would get me out of the way and let you do what you do?"



Remember not to manufacture God when He's the one who manufactured you.



posted by Tally Wilgis @ Wednesday, May 28, 2008

links to this post


God is so stinkin' big
and we're so stinkin' small.
posted by Tally Wilgis @ Tuesday, May 27, 2008

links to this post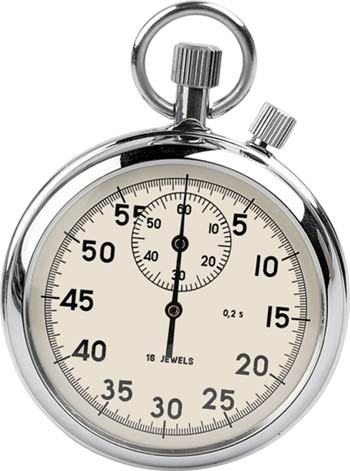 Let me begin by saying that I was
very impressed
by the speakers at
WiBo
.
The vibe was
demonstratively unique
from the opening session to the final goodbye.
I think part of that was that most conferences take you to the church of a 'star' church.
There is naturally a built-in feeling that you're going to learn from one main guy and a few of his friends.
WiBo
was unique in part because the dude who dreamed this up basically gave announcements and little more.
Ben's personality came through in the event itself.
We were all there together.
There was no church building to gawk over and Portable Church provided the gear. Church planters didn't walk around 4 million buildings trying to figure out how to rig their
Handycam
on a broom handle to create a boom crane. My point? We as the church were the recipient of messages from God about God.
Asking people to give their one idea brought us to the heart of the issue for many of these leaders and I LOVED IT.
So I got to thinking. Based on my observations of the speakers from
WiBo
.
If I were given 1 hour in the office of each of these leaders, what would I ask

befo
re I shut up and filled my legal pad?
Darrin Patrick -
Lead pastor of the Journey in St. Louis, MO, and vice president of the Acts 29 Network
I'd ask Darrin to tell me all he can about is spiritual growth.
What books he reads, who/how he studies, etc. I love the depth of understanding that tends to accompany A29 guys. At
WiBo
, Darrin did an excellent job of bringing the high theological heat. I ate it up. I could sit under his teaching every week.
Darrin is also built like a
UFC
fighter so
I'd probably see if we could have our talk at the gym
so I could pray for muscles by osmosis. Somehow I think both the learning and bodybuilding come the same way... lots of exercise.
Perry Noble -
Senior pastor of
NewSpring

Church
in Anderson, SC
Perry is a dude I'd like to talk to about his growth as a Pastor. He's a guy who I have to believe has matured like crazy.
He's seen his life change radically in the last 8 years. From the
birth of a mega-church to a near death experience to the birth of his daughter... he's been through a lot.
I'd love to hear him talk about what its been like maturing. Everyone talks about Perry for his over-the-top style and although he says his SAT scores were low I see a guy who's intellect has to be top-notched to be where he is.
I met him in person for the first time at
WiBo
but every friend I have who has been around Perry says the same thing...
that he's a humble dude who goes out of his way to help encourage Pastors.
John Burke -
Senior pastor of
Gateway Community Church
in Austin, TX,
founder of ELI
, and author of
No Perfect People Allowed

John is one of the guys I knew just a little about but the one I may have the most in common with at the end of the day.
I'd ask John to talk to me about how he has handled leading a church of addicts and executives (although sometimes they are the same people) in the same service.
John strikes me as a genuine dude with a love for humanity. I talked to him briefly and encouraged him for what he's done with ELI. They are the group I used a few weeks ago to run some profile stuff and I loved the knowledge I picked up from the process.
At the end of the conference when I was talking with John he had mentioned that he was getting hungry.
I have no clue if he had some friends waiting or not but I wondered to myself if he was like the pretty girl that didn't get asked out on a date because the guys all figured she was taken.
I hope he had friends waiting at a restaurant because I would have gladly bought him supper.
Ed

Stetzer

-
Director of research for
Lifeway
Christian Resources and a partner in
NewChurches

.com
Ed
Stetzer
is a guy for whom I'd certainly have some questions. Ed gets most of his credit for the work he does with
Lifeway
Research but
he's also an active Pastor and church planter.
He gets very little ink for what he does in the trenches but I get the sense that he sees all of the numbers as souls.
What I've come to appreciate about Ed is that
he's bringing the facts to the table.
What he is saying isn't mind-blowing to most pastors who have a brain but he is a man who is taking the time to put meat on the bones. Instead of allowing discussions to turn generational or emotional, Ed has done a great job of keeping the discussion factual and speaking some truths that some have a hard time accepting.
I have enjoyed his voice in our convention (

SBC

) and hope more people listen to him.
In light of what happened the other day with Steven Curtis Chapman's family
I thought Ed's talk may be the most lasting
if Pastors would take time to watch it over and over. He helped people see that you can't write away everything with a trite phrase. Doubt is real and doubt leads to seeking answers and Jesus said that if we seek we will find.
His talk was very genuine. It was from the heart of a Pastor, not statistician.
Mark

Dever

-
Senior pastor of Capital Hill Baptist Church in Washington, DC and founder of
9Marks Ministries.
Pastor Mark
Dever
is another guy I'd approach with some theological discussion.
I'd ask him about how he trains and handles his congregation.
Ben sat in with him for a weekender not long ago and it sounded like it was pretty intense. I'm going to read some stuff I got from his table but I'm certain there is a lot I could learn from Dr.
Dever
.
Dever's

talk was closer to that of a college lecture.
It's not surprising in light of the fact that he shared his view that preaching should effectively be done in the form of a monologue. On Twitter during his session I saw several people saying that the couldn't understand him and that he was too smart. I wasn't one of those people.
I loved his logical thought pattern and his series of propositions. It's not personally what I'd do but then again I am not him.
Dever
basically argues that
the local church and how she operates is an effective evangelistic tool if it is filled with true disciples of Jesus.
I'd ask him more about that. I may have new questions after I read the two books I picked up from the Nine-Marks table.
Mark

Batterson

-
Lead pastor of
National Community Church
in Washington, DC, and author of
In a Pit With a Lion on a Snowy Day
and the forthcoming
The Wild Goose Chase
The two main questions I have for Mark
Batterson
are
1.) How can he be so kind while being so brilliant because most people aren't bright and can get agitating. And 2.) How does he attract and motivate so many amazing teammates.
If you don't know about Mark's team at

NCC

, they are all brilliant.
I could not help but notice at the Buzz Conference a few years ago that Mark has assembled a staff with quite possibly the highest average IQ score of any non-profit organization in the country.
After Buzz a few years back Mark was kind enough to allow me to sit in on a staff meeting. He
took time to pray
for us and allow me to participate in the conversation. I would have been honored to have been asked to shut up and sit in the corner :)
Mark busted vintage

Batterson
when he used a few minutes to map out the human brain followed by the solar system only to end up with a moving video of people being baptized.
He combines intellect and emotion better than any speaker I know.
Tim Stevens -
Executive pastor of
Granger Community Church
in Indiana
If I had time with Tim I would likely ask him about being an amazing second-man.
In all of these great churches there is a secret. The #2 guy/gal is usually the brains and brawn of the organization.
Based on my experience with Liberty
University
and Thomas Road I see Tim Stevens as somewhat of an Elmer Townes-type. When Dr. Falwell wanted to start Liberty University he called on Townes to lead it. Townes (and a few others) helped implement and execute the vision God gave to Dr. Falwell for both the university and the church.
I am awed when I see extremely talented people find their sweet spot as a
support to another leader.
I have a tremendous amount of respect and appreciation for people who don't mind knocking it out of the park from behind the scenes.
Because I believe every great leader needs to first be a great follower, I'd truly enjoy soaking up whatever insight Tim Stevens has to say on that subject.
Vince

Antonucci

-
Lead pastor of
Forefront Church
in Virginia Beach, VA
Since he's local, I have already spent time with Vince but I look forward to more.
We started a few years ago without a team and without money. I didn't know Vince from anyone but he was kind enough to sit down with me and help me think through some things. Vince also tries to network - as much as he's able - with other pastors in the area. I regret that we all haven't done a better job locally of doing this effectively but it's not because he and Forefront haven't tried.
I'm actually processing some pretty big decisions right now so the questions I have for Vince will probably be a lot less theoretical and more 'now'.
Hopefully we'll set something up soon. I went to Forefront this week and was blown away with how great of a job they are doing to reach their audience. Vine is an amazing communicator and from my experience always been a great guy to talk with personally.
So there you have it... some of the things I'd ask if I had an hour with each of these guys.
What would YOU ask?
posted by Tally Wilgis @ Sunday, May 25, 2008

links to this post


This is how we roll when the weather is beautiful. (click to enlarge)
posted by Tally Wilgis @ Saturday, May 24, 2008

links to this post


I just got home so I figured I'd drop some of my
initial thoughts.
I say initial because I assume in later posts I'll be touching on various things I picked up from
WiBo
.
First and foremost I have to commend my friend
Ben Arment
on an amazing job. Ben has been
a great friend in ministry
since I considered this whole church-planting thing and yesterday I felt as proud for him as I could for anyone.
I'm honored to know him and I'm glad he's on the
Catalyst
team.
God has blessed him with an amazing family and blessed the church of our generation to have Ben and guys like him.
Great job Ben.
I heard so many positive comments about the conference. I think for most of us who have attended a conference or dozen... this one stood out for its quality but also its punch.
Get in, get to the point, get out.
A very unique and much needed forum
.
The speakers were tight.
I will go over my notes and dedicate more time to them later as I apply their teaching to my life but I have a general impression take-away and that is that although
WiBo
was about 8 different people sharing their 'one compelling idea'
I felt like God used that platform to give us a theme
that wasn't printed in any bulletin or website. In my opinion God's theme for the day was something like this:
"Hey Kids,
Jesus is THE way to heaven. Go tell the world. I'm done hearing excuses.
Love, Dad."
posted by Tally Wilgis @ Friday, May 23, 2008

links to this post


Tragic news today for SCC. His family lost their 5 year old daughter in an unfortunate accident. Let us all lift them up in prayer.

The details found here.
posted by Tally Wilgis @ Thursday, May 22, 2008

links to this post


Whiteboard
hasn't started but I've had a great time already. Having the opportunity to connect with
Tadd Grandstaff
and
Jeff Kapusta
has been great. A friend from Chesapeake,
Dave Farwell
met up with me earlier in the night so the four of us hung out tonight.
We took some time to hit up the Reston Town Center area and stopped in to visit with the various crews who are setting up for the conference tomorrow. We found
Ben Arment
calm and collected and teams of people systematically making the place pop.
I love the atmosphere of the facility Ben chose for Whiteboard.
It is large enough to accommodate everyone but Reston itself and the facility in particular give you a feeling of
a much more intimate setting.
Tomorrow (actually today...its 1am) will be a great day. I'm certain.
I'm usually pretty lax about conferences but I'm pretty amped for this one.
The timing is perfect for me right now for many reasons and the content very fresh.
I love ideas and challenging, thought provoking discussion. I have a feeling tomorrow will provide both. Additionally, I have been cheering for Ben throughout this entire process and to see what God has done through his leadership is pretty inspiring. I'm so excited to see Ben move over to the Catalyst team and I'm very proud for him and for what he's done here.
If you're reading this and you're attending WiBo, I look forward to meeting/seeing you. If you aren't at the conference do not forget to check it all about at
ConferenceChannel.org
. Thank me later.
Labels: whiteboard sessions, wibo
posted by Tally Wilgis @ Thursday, May 22, 2008

links to this post


So I rolled the dice for the first time ever by using
Hotwire.com
to book my hotel for
WiBo
. I'm over at the Holiday Inn at the airport (For all of my stalker and paparazzi friends).
I'm looking forward to catching up with a few friends and hopefully meeting some new ones.
If you're up there and want to touch base feel free to hit me up via email or more easily through
twitter.com/tallywilgis
For those of you who aren't attending
The Whiteboard Sessions
... You must check out
ConferenceChannel.org
all day Thursday. They are broadcasting a one of a kind conference-online. You will get to see behind the scenes of the conference as it happens, watch interviews of the speakers and read live twitter feeds as it all goes down.
In a few minutes I'm meeting up with @davefarwell and then at some point we'll catch up with @taddgrandstaff and @jeffkaputsa. Should be good.
posted by Tally Wilgis @ Tuesday, May 20, 2008

links to this post


This morning I took some time to
watch Dick Foth and Mark Batterson of National Community Church
as Mark concluded the series "Potential". Dick Foth has served as a huge mentor in
Mark Batterson's
life and anyone who's observed NCC for very long knows that Mark takes many opportunities to mentor others. It is powerful to consider the spiritual implications of what God does to pass information and inspiration from one generation to another.
Mark and Dick did an amazing job giving us a keyhole view into their relationship as 'Paul and Timothy'. There is far too much in the message for me to try and create bullet points. The joy is that while there are some principles that stand out it would be a huge disservice to try and dissect what you will see. It's one of those times when you need to experience the whole to understand the parts.
Do yourself a favor and check it out.
posted by Tally Wilgis @ Saturday, May 17, 2008

links to this post


In a conversation with a layperson of a church searching for leadership I was given a fantastic quote. This person tried to describe the loss of vision and lack of leadership by illustrating the seemingly endless fancies that now dominate the church.
The quote:
"We've become Burger King Baptist Church where its 'have it your way' for everyone. If someone wants to do something, they do it."
This is a layperson looking at the situation saying "We need leadership."
Many churches do not really want Pastors or Shepards.
They want curators or caretakers. That's well and good
except
that the bible presents the church as a body with a mission. Poor alignment and a lack of leadership leaves the church vulnerable to becoming 'Burger King Baptist'.
The church shouldn't make the focus 'Have it your way' so much as it should focus on sending the message 'Have it Christ's way'.
posted by Tally Wilgis @ Friday, May 16, 2008

links to this post


(Navy Medal of Honor)
After the wedding I performed for my friends a few weeks ago I experienced
a ceremony that I had never taken part of before.
The groom is a member of the U.S. Navy.
At the reception stood a lone table with a place setting for one.
The goblet was turned upside down and meticulous care had been taken to arrange the setting just right. A friend of the groom who is also in the Navy came up and read
a powerful charge
to those in attendance to
remember
the men and women who would not celebrate with us
for they have not returned home from war.
This was a ceremony to remember the POW/MIA. This was a ceremony of HONOR.
I got chills participating in this ceremony. Apart from the powerful emotion and sense of gratitude I felt for our armed forces I thought quickly of two applications for church leadership.
The first was that you are out to lunch to think that people in their 20's don't like or want ceremony.
That's garbage.
They just want the ceremony to mean something.
Secondly what I saw was something lacking in our churches...
a sense of honor.
This past week Pastor
Steven Furtick
of
Elevation Church
spoke from his childhood church about
the topic of honor.
His message is great and
you should check it out.
The message resonated for me in several ways and I thought it may ring a bell for you.
In my first 'full-time' church staff position out of college I served under a Pastor who frankly was
extremely insecure
and in many ways revealed himself to be
immature
. During my tenure I experienced terrible leadership with
little guidance and a ton of rebuke
which in retrospect was partially deserved and partially
borderline abusive
. This man felt the way to lead was by making sure he was the biggest fish in a small pond.
Like I said, insecurity.
There came a point in my ministry there where I sincerely felt that this experience had wiped me out.
I was a shadow of myself
and I felt extremely unhealthy. I sat down with a friend at McDonald's one day and asked this question:
"What do you do when you work for a man that you can't respect as your Pastor?"
This particular question was asked because
I was finished
with the verbal abuse,
finished
with unrealistic expectations,
finished
with the lack of training and
finished
with hearing how he talked about church members outside of their presence.
I lost respect for this man.
Pastor Steven Furtick's message resonated with me because it appears
we had similar experiences and we chose similar paths.
Instead of causing a problem or telling others what I thought I chose to honor him as the Pastor. At that moment I didn't know of direct moral failure and the feelings I had
did not warrant division within the church.
As God led me to a new position
I did my best to exit with grace.
I remember the weeks in between knowing I was leaving and actually saying my final goodbye. We moved into a new church building so
I was helping design a room I'd hardly use.
Just about
everything I touched
in the last month was something I would share no part in but I felt it was vital to
honor the church and the Pastor by giving my best
until my final second.
I recall
reading a letter to the church
thanking them for being the great people they are and encouraging them to continue to honor their Pastor.
I thanked the Pastor
for allowing me the
privilege to serve
as a co-laborer with him. Some of my
students were very angry
and understandably
upset.
They felt that I was
abandoning
them and
walking out
of their lives. I had a few refuse to say goodbye and
a few walk out
of our youth room during the announcement.
It hurt.
Inside I thought "
If they only knew
why I feel forced to leave."
But there was a principle at play for me.
I have always seen in scripture the principle of honor.
God had not instructed me to be the instrument to tear down another leader's ministry
so I remained under God's instruction to
honor him
and the ministry until my last day.
In our newer churches today I am concerned that
we as leaders aren't doing a great job at teaching this principle.
I know for me it was one thing I didn't emphasize because I frankly felt
uncomfortable
trying to teach something that could
appear to be self-serving.
Looking back
I was absolutely wrong.
Teaching people the value in honoring and serving and protecting those in leadership are vital spiritual lessons.
The reality is that at the end of the day many of those we teach will be leaders themselves.
In college I learned a saying at Thomas Road and Liberty University that has always remained with me:
"To be a great leader you must first be a great follower."
Everyone wants a title
and everyone wants to lead but
very few
leaders truly can speak from first being GREAT FOLLOWERS.
Scripture is full of God's anointed positional leadership.
God is a God of order and roles. For things to flow smoothly we must have honor for all of those around us and if we are being led by someone we must
honor them
and
have their back.
Too often today it is the people who know the leader most who view themselves
as God's only method to bring 'accountability'.
While there are certainly times when a person has
completely disqualified
themselves, I truly believe
there are more times
when those who know the leader are to be a part of his
protection and support.
I think back to
David dealing with Saul
in 1 Samuel. David had the anointing of the LORD
but it wasn't yet his time.
Instead of attacking he chose not to do so.
He honored Saul by holding back.
If you are a leader I encourage you to
be a person of honor.
Live a life that others believe in. Live a life where you can say as
the Apostle Paul said
"Follow my example as I follow the example of Christ."
Live a life that can preach
"Thus sayeth the LORD."
As you do, also
teach your church
to honor 360 degrees around themselves. Honor God, leaders, family and those who may be in a position that others view as a lower than yourself.


We should all learn and live lives of honor.
posted by Tally Wilgis @ Wednesday, May 14, 2008

links to this post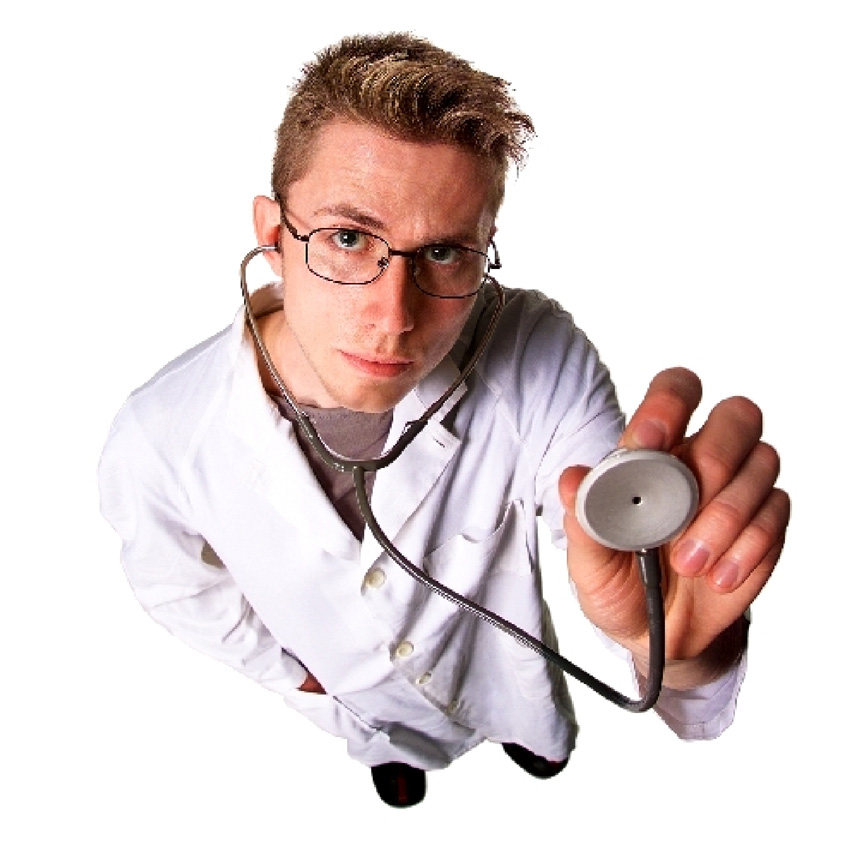 I've been
intentional about personal evaluation
as of late and most especially concerned with what environments and people I need to surround myself with to lead to success. Through my previous working experience I've learned that
teamwork is the only way to go
and I'm also pretty confident that
discovering my sweet spot
is one of the
most important things
I can do as a leader.
This week I sat down and worked through a Church Planter Profile
associated with ELI
out of Austin, TX.
I love taking profile tests and learning more about myself and others.
Ben Arment
did my
Myers Briggs profile
a few years ago but I hadn't done too many other all-out tests. ELI certainly changed that. If you're interested in church planting or just want to learn more about your strengths,
check out their site.
This is what comes with ELI's Church Planter Profile:
Golden Personality Profile

DISC Portrait Predictor

Spiritual Gifts
Online 360 Evaluation (Others evaluate you)

In addition, they provide a place for you to input your Strengthsfinder results should you choose to include them in your profile.
I thought about sharing all of my results but felt that may be a little like having a public personality colonoscopy.
(Blogger's spell check is underlining colonoscopy.)
So go... check it out, learn more about yourself and others. It will be worth it.
If you have taken these tests before I'd love to hear about you.
posted by Tally Wilgis @ Tuesday, May 13, 2008

links to this post


posted by Tally Wilgis @ Sunday, May 11, 2008

links to this post


Kristy and I have been together for 10 years. We've been married for 7 and in July will have a 3 year old son. Over the last year or two we've become much more sensitive as to how fast time seems to be flying.
One of our desires as parents is to expose our children to a variety of cultural experiences. Today we were able to share in another of those planned experiences. We took our son Caleb to see "Pinocchio" at the Virginia Opera here in Norfolk, VA at the beautiful Harrison Opera House. This was the 4th year of the "
Family Day at the Opera
" which is a fantastic experience. Last year we took in the
Pirates of Penzance
in the same fashion. The tickets were inexpensive and the show was designed to be kid-friendly with plenty of excitement, lots of music and a quick 1-hour performance.
After the show we went to brunch at 'The Broken Egg' here in Chesapeake. That's become my spot. Thus far it's been a great day of making memories with the family. We all came home and took a nap so now that we're up Kristy wants to eat some dinner and head out to grab some
Cold Stone Ice Cream
and Starbucks. I love that woman.
So what are you doing to make memories with your family?
posted by Tally Wilgis @ Saturday, May 10, 2008

links to this post


When I log on to
Weather.com
, I really prefer not to see this pop-up.
UPDATE:
The stuff causing the tornadoes seems to be sliding south of here. We're not completely out of the path but it isn't had bad outside right now.
posted by Tally Wilgis @ Friday, May 09, 2008

links to this post


Don't tell anyone... but I have a secret and I need to confide in someone.
With most things in my life I am very relaxed and I don't mind going with the flow. But I must admit I have some areas that are OCD.
So what is one of my OCD areas you ask?
Alignment on my coffee cup.
I can't explain where it started or what it is about me that demands this but I always have to make sure the logo on the Starbucks cup aligns with the logo on the sleeve. Additionally, I have to position the lip of the cup so that I drink in alignment with the logos below.
I'm tellin' ya it's crazy. However, here's what I know from experience. Most people aren't insane like me but once I tell them about this they end up having the same compulsion.
You're welcome.
Do you have any weird OCD issues?
posted by Tally Wilgis @ Thursday, May 08, 2008

links to this post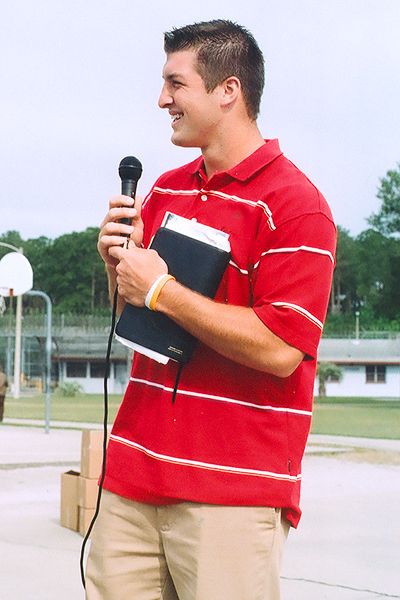 To me, this is what the Gospel is all about. Taking the life changing message of Jesus Christ and sharing it to transform lives. You do not have to have a title, degree or theological 'attaboy in order to share the love of Christ.
I heard that Tim Tebow was a Christian who is active in sharing his faith... this story highlights that fact.
Head over to ESPN and check it out.
Excerpt:
"Everybody is telling me I've made it," Tebow told the inmates. "They tell me, 'Tim, you have success and you've made it.' I've won the Heisman Trophy, so I've got it made, right? One day, people are going to forget about me. One day, people are going to forget about the Heisman Trophy, the jump pass and the national championship. One day, this [championship] ring is going to rust. There are only four things that are going to last forever: God, his word, people and rewards."
posted by Tally Wilgis @ Monday, May 05, 2008

links to this post


Tomorrow I fly out to the wonderful metropolis of
Hibbing, MN
(go ahead and look it up) which is about
2 hours from Canada
. I'm going there to perform a wedding for a great couple in our church. I'm honestly pumped. They are a fantastic couple and one of the funniest I've ever met.
I've been joking with Travis and Anna (the couple) about how out of place I'm going to be. Here is a summary of what I know so far:
-
Ice Fishing is a part of life there.
They bring sheds out over iced-over lakes and drill holes in the ice. I was told that if a person falls in they will shoot a spear at you to save your life. So basically you lose a leg but at least they can pull you out.
- Hibbing is home to the
world's largest
Open Pit Iron Ore Mine
.
-
The whole town
was actually physically moved once because there was Iron Ore found to be under the city. In order to get the iron,
they decided to move the entire town
.
- Hibbing
is home to
the
Greyhound Bus Museum
.
In case that's not enough apparently there is also a
Bob Dylan museum
!
I hope I can get it all in before my flight back home!

Have any of my wonderful blog readers ever been to Hibbing, MN?

posted by Tally Wilgis @ Thursday, May 01, 2008

links to this post